Used to help regulate body temperature and improve comfort in Operating Room Suites and Sterile Processing Departments. Also used for comfort while working in warm environments.
May be used by individuals with Multiple Sclerosis to overcome heat sensitivity
Designed for self-application
Allows full mobility while being used
Compression straps around shoulders and torso allow for even weight distribution and comfort
Antimicrobial liner that wicks moisture
Latex-Free
Extra gel bags recommended if working in warm environments
Made in the USA • One size fits most
*See Features & Benefits below for more information.
ANTIMICROBIAL
Gel Pouch Liners are Antimicrobial
Wicks Away Moisture
Keeps Surgical Site Dry
Acts as a Barrier Between Gel Bag & Skin
100% MOBILITY
100% Mobility - Not Tethered to Any Cooler or Ice Bag
COLD 4 HOURS
SMI Gel Bags Cool the Targeted Area for 3+ Hours
Mini-Ice Pillows Maintain a Safe, Continuous Therapeutic Temp
Non-Toxic Formula Allows Gel Bag to Mold Perfectly to Target Area.
BREATHABLE
Moisture Wicking Fabric Keeps Condensation Away for Comfort
Synthetic Fibers Won't Harbor Harmful Bacteria
Hand/Machine Washable (AIR DRY ONLY)
COMPRESSION
4-Way Stretch for Effective Compression & Fit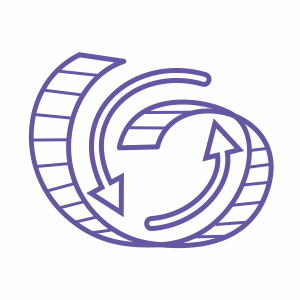 STRETCH STRAPS
Extra Wide Proprietary Straps
Provide Superior Compression
Hold Wrap in Place for Ambulation
Reduce Edema
Comfortable Without Reducing Circulation
Click on an image to view, print or download the document.
SMI offers 3 types of proven therapies in one easy-to-use product:
Cold Therapy

•

Heat Therapy

•

Compression Therapy
Cold Therapy
Also known as Cryotherapy, Cold Therapy is used mainly for joint pain and aches. It reduces blood flow to the area of the body to which it's applied. This reduces the inflammation that leads to pain and can also temporarily reduce nerve activity. Additional effects include controlling hemorrhage, preventing edema (swelling) and blocking pain receptors.
Cold Therapy Therapeutic Uses:
Reduce or stop bleeding
Slow bacterial activity
Relieve postoperative pain following surgical procedure, dental surgeries, headaches, or muscle or joint injury.
Prevent swelling in injured tissues
Prevent peristalsis in patients with abdominal inflammation
Reduce bruising
Control pain and fluid loss in the initial treatment of burns
Diminish muscle contraction and spasm
Heat Therapy
Heat Therapy is used mainly for muscle pain and aches. It helps improve blood flow and circulation to an injured area and helps to relieve discomfort while improving muscle flexibility for recovery. Heat Therapy can also heal damaged tissue. Heat causes vasodilation of the blood vessels, which increases blood flow to the area of application. This in turn, increases the amount of oxygen, nutrients, and white blood cells delivered to the body tissues. In addition, vasodilation assists in the removal of waste products from injured tissues.
Heat Therapy Therapeutic Uses:
Relieve localized pain, stiffness, or aching in joints or muscles
Decrease muscle spasm and tightness
Increase muscle flexibility
Increase blood flow to the area
Promote wound healing
Reduce inflammation
Compression Therapy
Compression Therapy uses controlled pressure to increase blood flow to certain areas and improve blood flow to the heart. It supports veins and decreases edema (swelling). Compression Therapy is found to be the most effective when it's combined with movement.
Cold Therapy Therapeutic Uses:
Prevention of leg swelling for people who stand or sit for long periods of time
Effective delivery of cold/heat to a targeted area of the body
Management of varicose veins
Used to treat Deep Vein Thrombosis (DVT)
Improves healing of leg ulcers & prevents them from coming back
Maintenance therapy for lymphedema
Improvement in chronic venous insufficiency & ulcer recurrence in older adults
" I was able to beta test the vest and have never gone without their Surgeon's Cold Vest since that original trial. The vest will keep you cool and comfortable even during long cases or when wearing lead for cases requiring fluoroscopy. With no tubes or coolers tying you down, you can move around the OR and table with ease. I highly recommend it!"